Why attend a

Shout Expo?
Shout Expo brings business leaders from around the North West together for a one-day event, allowing your team to network, enhance their profiles, generate quality leads and have fun doing it! Join us in Liverpool this June to find valuable leads and develop meaningful connections.
Register for our next expo
Register for our next expo
Reasons
There are many
reasons to attend
a Shout Expo

Networking opportunities
---
Networking naturally goes hand in hand with expos. Why is networking important? It's easy for business owners to become so immersed in their own company that they don't get chance to look up, take a breath and find out what's going on around them.

Conversations at an expo lead to some great connections, and industry insight gleaned at an expo can be invaluable. Attending a Shout Expo exhibition is the perfect opportunity to get involved in the conversation.
Lead generation
---
From the new connections you make while attending an exhibition, it's likely that you will generate more quality leads than signed-up customers on the day. It's the follow-up that is crucial!

There is also great potential for reaching a second tier of quality leads at an expo. If you have created a strong impression with new contacts, they are likely to refer you to their own network of contacts.
Team building and professional development
---
Attending a Shout Expo exhibition with colleagues is a great opportunity for team building and professional development.

Employees can learn first-hand about the industry, its key players and current developments and trends. They can observe competitors, meet clients, listen to conversations to learn about the business and the industry, and absorb the hype that surrounds the market you're in.
Increase brand awareness and credibility
---
Business expos increase brand exposure. Being seen at an expo gives your brand credibility in an environment packed with people from your target customer base.

A Shout Expo exhibition is a level playing field. It gives smaller businesses the opportunity to pitch themselves against larger organisations and be seen as credible players.
Market research and competitor analysis
---
Where better to conduct market research than at an expo filled with your potential clients and competitors? We don't mean carrying out surveys: just watching and absorbing information about the businesses in the room.

Visiting an expo is a great way to keep your eye on your competitors, see what they're doing on their stand and observe how they interact with customers. By walking around the expo and networking you can discover much about what works for competitors, industry trends, marketing strategies and new kids on the block.
Roll call
Companies that have
exhibited with Shout Expo
Here are some of the many companies that have participated in our exhibitions.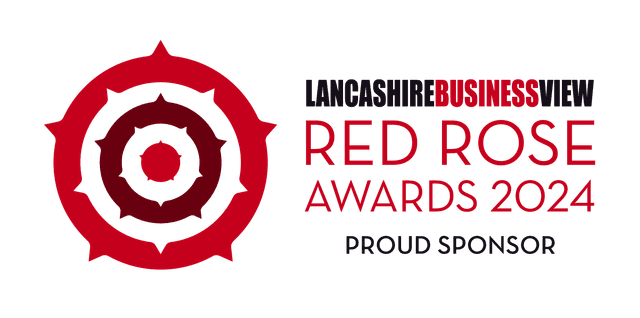 Proud to be official
Media Partners for the

Red Rose Awards 2024