150 Exhibitors
1,800+ Visitors
1,800+ Potential Customers
Don't miss out on Liverpool City Region's leading exhibition at the Exhibition Centre, Liverpool on 14th June 2024.
2018
Running since
4,500
professionals attended
76%
Avg. key decision makers
Get involved
Why should you attend
the Liverpool City Region Business Expo?
Liverpool City Region has undergone unprecedented change over the last decade. Since we hosted our first exhibition in the city in 2018 there has been significant growth due to the positivity and innovation of businesses across the region. The Liverpool City Region Business Expo is now a calendar highlight in the city. Don't miss your chance to make new connections and grow your business.
Networking opportunities
Conversations at an expo lead to some great connections, and industry insight gleaned at an expo can be invaluable. Attending a Shout Expo exhibition is the perfect opportunity to get involved in the conversation.
Lead generation
Attending an expo is a great way to generate new leads. By networking with exhibitors and other visitors you gather a wealth of information and valuable leads that can lead to sales when followed up after the event.
Team building
For employees who are based on site and rarely get to see other businesses and competitors, visiting an expo is the chance for team building and developing commercial acumen. Managers can get to know trainees and vice versa well in an expo environment.
Market and competitor research
Where better to conduct market research than at an expo filled with your potential clients and competitors? We don't mean carrying out surveys: just watching and absorbing information about the businesses in the room can be extremely valuable.
Your expo
The right audience and the perfect opportunity to shout about your business

The Liverpool City Region Business Expo is now the region's leading business event. Held at the Exhibition Centre, Liverpool, this is the target exhibition for business owners, professionals, startups and marketeers, keen to connect with other businesses and decision-makers. With over 1,800 visitors, this opportunity to showcase your business in a relaxed, fun environment, shouldn't be missed!
Gallery
See for
yourself
Browse the images that tell the story of our most recent exhibition.
About the venue
The next Liverpool City Region Business Expo will take place on 14th June 2024 at Exhibition Centre, King's Dock, Port of Liverpool, L3 4FP
‌
Testimonials
What exhibitors say
about our events
Regardless of sector, Shout Expo exhibitors tell us our B2B exhibitions deliver unparalleled engagement and a significant return on investment.
Exhibit
Business Expo
Packages
A choice of either a standard exhibitor package or an Expo Premium Stand Holder Package is available at all our expos to meet the requirements of all our exhibitors.
Register
Business
Expo 2024
Complete the below form to confirm your interest in receive informations about our upcoming Shout Expo exhibitions.
Confirm your interest
Please, complete this form if you are interested in receiving notifications about our next Liverpool City Region Business Exhibition. If you'd like to speak with a member of the team beforehand, call 01772 935931 or email info@shoutexpo.com
Partners
#LCRE2023 Partners

Meet the partners of our previous Liverpool City Region exhibitions.
FAQ's
Frequently Asked
Questions
Liverpool City Region Business Expo 2024 takes place on 14th June 2024.
Liverpool City Region Business Expo 2024 will be held at the Exhibition Centre, King's Dock, Port of Liverpool, L3 4FP.
Liverpool City Region Business Expo 2024 starts at 9:00 am and finishes at 3:00 pm.
We don't release a complete A-Z list of exhibitors before the exhibition; however, we announce all our exhibitors through the Shout Expo social media channels leading up to the event.
You would have received an email from Eventbrite which contains a downloadable ticket. There are several options available; you can print this ticket, show it on your phone, or add it to your phone wallet and present it upon entry to the venue. If you can't access the ticket on the day, we can search for your name on our system or rebook your ticket upon arrival.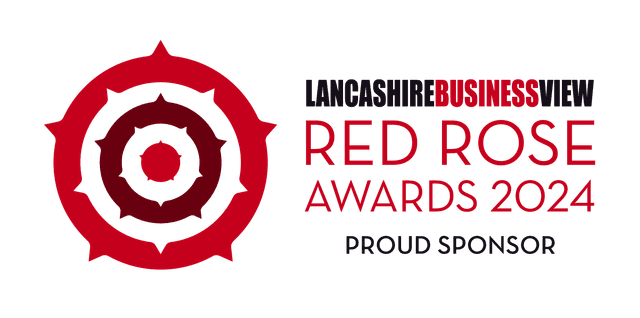 Proud to be official
Media Partners for the

Red Rose Awards 2024