4 Events

500+ Exhibitors

7000+ Attendees
The North West's leading provider of business to business exhibitions. The right audience and the perfect opportunity to shout about your business!
Exhibitions
Are you ready to
connect the right way?
Regional exhibitions offer the ultimate opportunity to promote your brand to your target audience.
With
Shout Expo
it's personal!
There's no better way to engage your target market than face to face conversation.
The team at Shout Expo have been delivering B2B exhibitions across the North West since 2015.

Vibrant and fun, our exhibitions showcase a rich diversity of businesses from SMEs through to large corporations from both the private and public sector. No two exhibitions look or feel the same - every event is tailored to optimise the layout and location of the venue and to deliver what our exhibitors want.We work tirelessly to ensure that the exhibitor experience in the run up to, during and after an exhibition is second to none.
Partnerships
We offer unparalleled expo partnerships for exhibitors who want enhanced engagement and promotion from the event.
Experience
We're proud of our events because we know we deliver them well, with the experience of our partners, exhibitors and visitors being our absolute priority.
Support
Visitors to our events are welcomed by the Shout Expo team who are on-hand throughout the day to offer assistance or information.
Feedback
Visitor feedback tells us that our events are calendar highlights that offer a truly fun way of generating valuable new connections.
Coming up
Don't miss out on
our upcoming exhibitions
There is always a Shout Expo exhibition on the horizon! Take a look at what's coming up and how you can get involved.
Discover
Why exhibit and network in the North West?
Business landscape

---

The North West business landscape is a rich tapestry of SMEs, blue chip corporations, sole traders, retail giants and public sector organisations.

Thriving business areas

---

The counties that make up the North West region all have thriving business environments. Lancashire and Greater Manchester offer the highest number of businesses per mile, with Merseyside, Cheshire and Cumbria continually breaking new ground.

Predominant business activities

---

Science is the predominant business activity in the region followed closely by wholesale/retail and administration. Construction is the fourth highest business activity, and then ICT, real estate, accommodation, service and health.

A strong business community

---

There is much for businesses to shout about in the North West. Inspirational SMEs are transforming the region by continually innovating and driving growth, while large corporates are choosing to relocate to the North West from London.
Roll call
Companies that have
exhibited with Shout Expo
Here are some of the many companies that have participated in our exhibitions.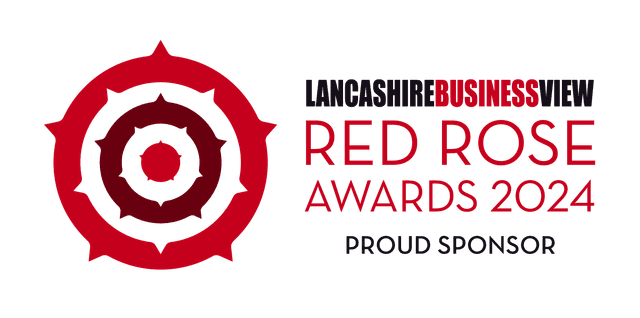 Proud to be official
Media Partners for the

Red Rose Awards 2024